The next big thing in shopping brings together three of the biggest trends in ecommerce: social media, live video, and influencers: Livestream Shopping has landed.
This type of live, virtual, interactive shopping generated $60 billion in global sales in 2019 and that number is predicted to double by the end of 2020. While brands in the US are still in the dabbling phase – accounting for only $1 billion of that revenue – livestream shopping has taken China by storm. During lockdown it generated US$449.5m in sales in one day alone.
Want to learn more about this ecommerce phenomenon? Read on to get:
An overview of livestream shopping

Understand why it's positioned for explosive growth in the US

Get actionable steps on how your brand can take advantage of this trend


What is livestream shopping?


Think of livestream shopping as the Home Shopping Network, but for Gen-Z. A brand, retailer, or influencer can host live shopping events that are streamed across social media platforms. Consumers can shop directly from the video and interact live without ever leaving their favorite social platform.
It looks something like this: an influencer shows a product to their followers, describing why it's so great. Viewers can ask live questions about the fit and feel, which the host responds to in real time. Then a limited inventory of the product is made available with a countdown overlay showing exactly how fast a product is selling out.
Livestream shopping takes advantage of every aspect of the sales funnel, but compresses it into a live experience that usually lasts no more than a few minutes: consumer tension, fear of missing out, scarcity, and an interactive quality that's unique to the live experience.
When you put it that way, you can see why we're betting big on livestream shopping.
The growth of livestreaming
When most people hear the word livestreaming they think of gaming and specifically of Twitch, the platform that pioneered the space when it launched in 2011 and broke 3 billion hours watched just in Q3 of 2020 alone.
But livestreaming isn't just for gamers. There has been widespread adoption in other industries like sports and – more recently – shopping.
In Q1 of 2020, viewers streamed 169 million hours of live gaming. And in-stream transactions are projected to account for 52% of eSports revenue by the end of 2020.
This has primed the industry and consumers to take the next step: integrating shopping functionality to move from livestream marketing to livestream commerce.
Amazon recently released Amazon Live, a streaming channel that offers brands the ability to engage with shoppers in real time through interactive, shoppable livestreams.
Big in China, growing in the US
Nowhere has this move to livestream commerce been bigger and bolder than in China. In 2018, the livestream commerce industry in China was valued at $29 billion. By the end of 2020 that number is projected to be $129 billion. That's a 453% growth over three years.
There are major differences in the ecommerce market in the US and China, but there are indications that the countries are following a similar trajectory. For one thing, the livestream trend in China has been driven primarily by ecommerce giants like T-Mall and JD. The US is following suit:
How Covid-19 is laying the groundwork
It's not just big brands catching on. The signs are all there that consumers are ready for livestream shopping. After all, 82% of consumers already prefer live video from a brand over static social posts. And the revenue generated by influencer marketing is also on the rise, from $8 billion in 2019 to a projected $15 billion in 2022.
Then there's Covid-19, which has caused an enormous shift in the consumer mindset and expectations of how to shop and what to buy. US brands have been slow to offer livestream shopping options, but the industry has still seen a huge growth this year. Livestream shopping was up 45% from March-April 2020 and 99% year over year. It's clear Covid-19 is accelerating interest in livestream shopping from American consumers.
The interest is there. So let's talk about where the opportunity lies for your brand.


Why livestream shopping matters for your brand
While it may seem like livestream shopping is only for the big players like Amazon and Youtube, that couldn't be further from the truth. Here's why livestream shopping matters for your brand:
Anyone can instantly monetize their influence at a fraction of the cost

of actually creating your own shopping channel. It basically gives anyone the power to create a tiny QVC right from their living room.

It has the potential for explosive sales and growth.

According to Livescale founder Virgile Ollivier, the conversion rate for its clients' shopping events

averages 9.5%

. And some livestream shopping events

see conversion as high as 30%

. Compare that to 3% for traditional marketing efforts.

You can get ahead of the trend.

46% of US brand marketers surveyed by

the Social Standard

don't use international influencer marketing trends to help shape their domestic priorities. That means you're already ahead of the trend just by reading this.



Popshop Live
Popshop Live is an ecommerce platform that makes it easy for brands or individual sellers to start a livestream shopping channel. They also integrate with Shopify to help sellers seamlessly manage inventory and POS during their livestream. The full service platform also has features to make selling even more effective like gamification options and show templates. Sellers also get access to performance stats and metrics reports, so you can keep improving.


Livescale
Livescale has tools that allow brands to start livestreaming events and shopping as well as to digitize their in-store experience for more seamless shopping. They offer a membership structure that gives customers access to specialized monthly webinars, one-on-one strategy sessions, and live chat support.


Restream
Restream allows brands to stream live to over 30 social platforms at once with the goal of helping livestreamers reach a wider audience and grow their following quickly. Their product portfolio includes tools that help brands multistream, schedule livestreams, engage with viewers in multichat, and analytics to measure your success.
Livestream shopping may just be getting started in the US, but it's clear that it has the potential to cause a massive shift in how brands interact with their consumers. The question is: will your brand be ready?


Pilot44 is a business innovation agency that helps prepare the world's most successful brands for what's next in ecommerce. Get in touch if you want to learn more about how your brand can take advantage of emerging trends.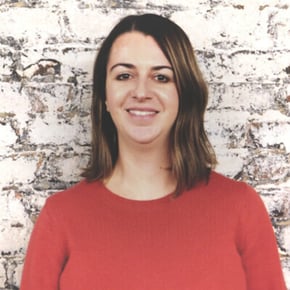 Mary Lague
Mary is the VP of Research at Pilot44 and leads our research and insights group. She brings over a decade of market and consumer research expertise spanning business and product innovation. Known for her strategic insights and forward-thinking approach, Mary is dedicated to guiding brands toward successful innovation and sustainable growth. She is a seasoned advisor in helping global brands spot disruption and a trusted ally in navigating change.