Bill Gates made a compelling and bold prediction about the future of AI and how it will disrupt our everyday lives. For once, it was not a dystopian prediction about AI getting too powerful and causing the downfall of humans. Rather, Gates predicted that the AI race would be won by whoever creates the most sophisticated personal assistant.
"Whoever wins the personal agent, that's the big thing, because you will never go to a search site again, you will never go to a productivity site, you'll never go to Amazon again" he explained.
Why are personal assistants potentially so disruptive?
With advancements in generative AI and LLMs (large language models), virtual assistants are gaining superpowers and will be able to understand all of our individual activities, perform tasks such as searching online, scheduling appointments, and even making purchase decisions for us.
Could this mean that one company could effectively render the likes of Amazon and Google obsolete by bringing a better virtual assistant to market? At the rate that Generative AI and LLMs are advancing it is not out of the question that we will see a dramatic change in the big tech landscape as the way we engage with the internet and access information is accelerating at unprecedented speed.
Regardless of who that winner is and what the future holds, it is certain that we are entering a new era of productivity thanks to this next generation of virtual assistants. Let's dive in and explore what this means for the consumer, how they might shop in the future, and how jumping on this trend early might be a make-or-break for retailers and brands.
From Chatbots to Context-Aware Conversational Assistants
With ChatGPT, and especially GPT-4 release, the interest in the AI market has peaked with every company trying to incorporate Gen AI conversational interface into its stack. This is ushering in a new wave of AI virtual assistants – ones that go beyond answering customer service queries and making product suggestions. Today we are looking at intelligent personal assistants who can make decisions for us, have bot-to-bot conversations, learn from their mistakes, and more:
The ever-changing landscape of AI-driven virtual assistants:


1.0 Chatbots

2.0 Digital advisors

3.0 Intelligent VAs

Basic AI, difficult to train

Applied to social platforms/messengers

Pre-built decision trees

Simple Q&A format for customer recommendations

More advanced AI technology for recommendations

More touchpoints: website, retail platforms, in-store

Introduced image analysis

Developed a personalized use-case approach, for example, Skincare Advisors, Personalized Nutrition, etc.

Fully contextual and conversational model

Can be embedded anywhere, voice & text-activated

Remembers previous conversations

Is capable of operating and making decisions autonomously

Handles complex bot-to-bot interactions
The Next Big Leap: Generative AI Brings Virtual Assistants to the Masses
Despite Gen AI being a fairly recent development, already a majority (51%) of consumers are aware of the latest trends in generative AI and have used the tools. Over half of all generations, including Baby Boomers, have used the technology in some capacity according to Capgemini Research Institute's latest report, 'Why consumers love generative AI'.
What is even more promising is that consumers trust the technology for a variety of applications:
53% trust generative AI to assist with financial planning.
67% of consumers indicated that they could benefit from receiving medical diagnoses and advice from generative AI
Two-thirds (66%) of consumers would be willing to seek advice from generative AI for personal relationships or life and career plans with Baby Boomers the most likely (70%) age group to use it for this purpose.
45% are interested in using Gen AI as a shopping resource
Retailers and ecommerce brands are taking note with 92% of surveyed retailers saying they are investing in AI more than ever.
So how is this all being applied in the real world? Let's see how brands and retailers are getting a head start and integrating generative AI to create breakthrough customer experiences.
Personal Shopping Assistants Elevated
- As proven by Klarna's integration with the GPT plugin
It's not exactly breaking news that AI is invaluable when it comes to personalization and customer experience. What's truly breathtaking, however, is how fast the change is happening nowadays. And one-way brands are adopting this rapid innovation is through the all-time favorite solution – plugins. Yet today, instead of integrating with Zapier and WordPress they are integrating with the one and only ChatGPT.
GPT plugins have become a popular way to easily boost personalization and improve customer experience. Popular shopping sites across industries from Instacart, Mercari, Klarna, to Redfin, rely on these conversational tools for tailored product recommendations, enhanced customer support service, or dedicated assistance.
This way, they are able to leverage the full potential of the GPT might and then some to elevate their own service. After pairing up with ChatGPT, Klarna demonstrates the next generation of such commercial potential.
By empowering their websites with ChatGPT plugins, Klarna allowed users to receive tailored product recommendations whenever they need shopping assistance. But it doesn't stop there. Klarna's integration with ChatGPT also features a search and compare tool that finds the best deals within the customers' price range.
Image source: Klarna
By leveraging ChatGPT, Klarna aims to enhance the shopping journey for consumers by leveraging technology and data. But more importantly, it taps into the uncovered potential of the full capabilities of generative AI, with or without real-time internet access.
Making Virtual Try-Ons More Realistic
- As demonstrated by Google's Try-On
Virtual fitting rooms, make-up filters, Pokemon hiding in your living room – when augmented reality (AR) was first introduced, it took the world by storm. Today, though, it starts to be taken for granted. This is why more and more big players invest in quality of experiences.
Trying on products virtually has been a popular offering for fashion and beauty brands for years. Generative AI will enhance the experience, making it even more realistic. Google's new generative AI model uses a technique called diffusion that can visualize what clothes look like on a wide range of people and different poses and body types.
Image credit: Google

Currently, the feature is only available for a handful of brands (namely Anthropologie, H&M, LOFT, and Everlane), yet it poses more opportunities for more fashion retailers. More importantly, Google lets brands maintain control over their items' representation, ensuring that retailers can stay in touch with their customers and reach the audience they are aiming for.

This is an excellent example of a gen AI use case where all three parties – tech provider, retailer, and customers – benefit from innovation.

And while it's still hot and fresh, ensuring your store is whitelisted for the virtual try-on integration, might be a good idea.
Improving Search Ads for Everyone
- As piloted by Microsoft's Bing
We can't talk about Gen AI assistants without addressing the advertising implications. In the future, we will continue to shift away from traditional browser-based searches as they are already being replaced by chat-based interfaces. Search ads are most likely to be affected first.
Without a doubt, search ads will continue to play a major role in successful marketing strategies, yet they will look very different from what we may be used to. We can already see the shift at Microsoft, as they started running ads on their AI-powered Bing Chat engine.
Bing Chat now has Ads!

It's going to be fascinating to see how the unit economics of Ads in language models will unfold and affect search advertising.

1/3 pic.twitter.com/o5YjRjikOP

— Deedy (@debarghya_das) March 29, 2023
As you can see, ads appear as part of the conversation. Today, it's still unclear how the market will support search ads in a conversational interface. This is most likely to progress even faster once more generative AI tools (including but not limited to ChatGPT) crack stable access to the internet and real-time data.
Such AI-enabled search will reduce publisher site traffic. These new conversational interfaces are designed to answer complex queries that would usually result in the user clicking on one or more links which largely won't be necessary. Winning in search will become a new battleground for advertisers. And you can already start considering future-proofing your site's offer against unbiased AI chats.
Now is the Time to Experiment
With all the hype and enthusiasm surrounding Gen AI, getting started can seem like an insurmountable task. New platforms and use cases are being tested every day in parallel with growing concerns around safety and transparency when it comes to training the large language models that power our new virtual assistants.
A couple of things to keep in mind:


Building vs. partnering




Most enterprises are going the partnership route as building your own large language model (LLM) in-house is a big and expensive undertaking and in most cases not necessary. Plug-ins make it super turnkey to start testing ChatGPT-style conversational assistants in a low-effort and low-risk way to see what impact it has on consumer engagement and driving sales.
Identify the right partner for your use case


While Open AI has been dominating the landscape, they are not the only partner out there. They recently launched their enterprise version that will allow businesses to create more secure experiences using their own data. But billions are being invested into LLMs that are specifically designed for the personal assistant use case and their capabilities are starting to catch up and even surpass Open AI's in some cases. Stay tuned for our next article which will provide a deep dive into the other large language models and companies building gen AI-powered assistants!
Develop a Gen AI policy




This is critical in helping realize the advantages and benefits of using certain generative AI tools and services while ensuring the company addresses the risks from a legal and liability standpoint. See our previous post that highlights a few of the risks and legal concerns with Gen AI (Need to add link)
Are you ready to disrupt the market and be the first to revolutionize your industry?
Let's chat and see what uncovered opportunities can already be within your reach!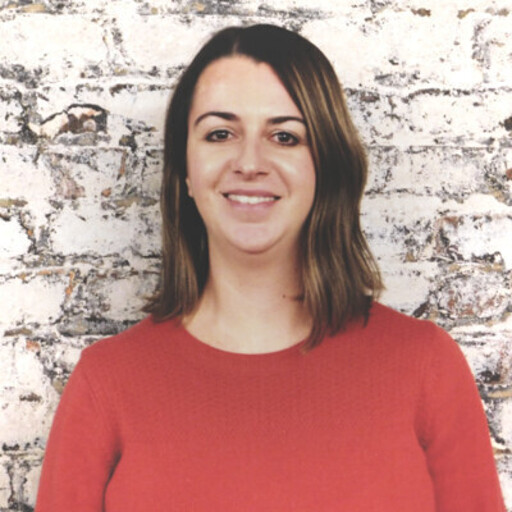 Mary Lague
Mary is the VP of Research at Pilot44 and leads our research and insights group. She brings over a decade of market and consumer research expertise spanning business and product innovation. Known for her strategic insights and forward-thinking approach, Mary is dedicated to guiding brands toward successful innovation and sustainable growth. She is a seasoned advisor in helping global brands spot disruption and a trusted ally in navigating change.