Are you searching for a promising disruptive technology to accelerate your product growth?
Perhaps, preparing for the digital identity revolution will be the first step you need to take.
It is expected that as soon as 2026, 60% (or 5.2 billion people) of the global population will be using digital wallets in some capacity. As we approach mainstream adoption, more and more of our analog or "paper" based lives will migrate to these digital wallets. Our debit and credit cards are already being replaced, but soon we will no longer need to carry our driver's licenses, passports, and vaccination cards. And eventually, our health data, purchase histories, digital assets, and more will all be held safely and securely in our digital wallets. Why is this potentially a big deal for brands? Eventually, digital wallets may become the next big battleground for consumer attention and will be the primary way consumers shop, sell, and engage with products online.
In short, think of digital wallets as digital identities. The concept has been talked about for several years and is starting to gain a lot of steam. In the past decade search volume has grown 1150% with 40.5K global searched in July 2023.
Source: Exploding Topics: Searches for "Digital Wallet"
So what exactly will digital wallets and our newfound digital identities mean for consumer engagement?
Keep reading to learn:
What types of digital wallets are currently available today
What this technology means for the future of consumer engagement and loyalty
Which brands are pioneering the field as we speak and what we can learn from them
What startups are pioneering the new field of Wallet Relationship Management
What is a Digital Wallet?
So what does this digital wallet of the future hold? All sorts of everyday life essentials and more. As such, the new digital wallet allows users to:
Securely store their IDs, passports, and personal documentation;
Access their health records, vaccinations, and biometric data;
Shop directly in-app;
Manage accesses to their personal data from across the web;
Trade in cryptocurrency, NFTs, tokens and digital assets;
Participate in loyalty and rewards programs as before, etc.
There is a catch, however. Digital wallets still remain a fragmented ecosystem and there is no single wallet that can do everything...yet.
There are three major subsets of digital wallets available to users today, with payment-oriented wallets being the most widely adopted:
Payment Wallets

These allow you to combine payments, banking, personal finance, and loyalty programs in one place.

Think Apple Pay, Google Wallet, or PayPal's latest project to create the ultimate end-to-end financial ecosystem.

Personal Data Wallets

These add a new spin on ID verification, access management, and mobile governments. Such digital identity wallets store payment info, SSNs, passports, medical records, keys, biometric information, and more. For example, there's the Ukrainian wallet Diia – a mobile government that grants users full overview and control over their personal information.

Web3 Wallets

These are designed specifically with Web3 applications in mind and are meant to reinvent decentralized blockchain applications. With them, users can store, manage, and trade cryptocurrencies, NFTs as well as other digital tokens. The most popular Web3 wallets today are MetaMask and Coinbase.
And while great and undoubtedly revolutionary, the current scene of digital wallets is rapidly changing as the major players like Apple or Wells Fargo are all planning large tech interventions already.
But the real revolution will occur once Web2 and Web3 wallets begin to merge their capabilities allowing for secure storage of our traditional web2 identities (payment cards, IDs, receipts) alongside our web3 NFTs, crypto and tokens.
Web3 and Digital Wallets
We can't get too far into discussing digital wallets without talking about Web3. As more people have started experimenting with trading crypto and buying NFTs, there was an immense need for better solutions to securely store digital currencies and assets. Enter Web3 wallets like Metamask, Trust Wallet & Phantom. There are dozens of them and they are crucial for securely trading and managing digital assets and improving the interoperability of decentralized (web3) applications.
"A crypto wallet today is going to replace many, many things that existed in Web2 first. The way we connect to services online, internet services through email, and these complicated passwords and approaches we use… that as well as can be replaced by a wallet."
Samir Addamine, co-founder and CEO of Absolute Labs
The biggest benefits of web3, especially in the context of wallets, are ownership and interoperability. For the first time there is potential for users to have not only sovereign ownership of NFTs and digital assets, but also sovereign ownership of their data. Sovereign ownership means that users have complete control over who has access to their data (and whatever else is in their wallet) and how it is used.
Digital Wallets and the CRM of the Future
We're already seeing new terminology forming around digital wallets and what they mean for consumer engagement, personalization and advertising. One of the more compelling is the new concept of Wallet Relationship Management (WRM) introduced and trademarked by startup Absolute Labs.
Imagine having the ability access massive amounts of customer's wallet data, gather insights, run segmentations and deliver personalized experiences with accuracy, speed and privacy that far outperforms traditional cookie-based targeting. And it's not just early stage startups that are onto this potential. Salesforce has been ramping up their Web3 offerings to prepare for the future of the wallet as the new data layer.
"We think the wallet is the new cookie," "It's gonna be embedded in all the brand's websites, connecting your wallet. That's a new data layer."
Marc Mathieu, the co-founder of Salesforce's Web3 studio (Decrypt)
Wallet data may soon become the new basis for marketers seeking customer insights, automation, and connectivity. Especially in the current landscape, still uncertain about the future of cookieless advertising, digital wallets can easily fill in the vacancy and replace cookies.
| | | |
| --- | --- | --- |
| | Cookies | Digital Wallets |
| Unique digital identifier | ✔️ | ✔️ |
| Analyzes metadata | ✔️ | ✔️ |
| User has complete control in how data is used and shared | ❌ | ✔️ |
| Records purchases on-chain | ❌ | ✔️ |
| Real-time purchasing history | ❌ | ✔️ |
| Ensures data privacy & security | ❌ | ✔️ |
The disruptive potential of digital wallets is vast. For example, they can allow for real-time segmentation and targeting of millions of users based simply on their wallet data.
A Treasure Trove of Data Raises Privacy Concerns and a New Approach to Marketing
Whenever personal data is mentioned, it is impossible not to talk about the multitude of privacy issues that accompany the topic every step of the way. When it comes to wallets, in particular, digital identities actually present a much more private and secure way of storing and managing user information.
It is partially so because with digital wallets the user has full control over how their personal data is used and shared. With people having the power to decide which brands have access to their digital identities, brands will have to rethink their existing strategies and invest in new customer-oriented incentives that will provide more tangible value to their customers.
It won't be enough to put up a shiny ebook to gather customer data. Instead, companies will need to entice their clients with exclusive experiences, hyper-personalized offers, or monetary compensation.
It is a natural step in the right direction toward personal data protection, and a highly logical one, too. We've seen the market shift once Apple and Facebook banned third-party cookies. Publishers suddenly had more power in their hands and marketers needed to invest in other acquisition and retention channels. An entire AI recommendations ecosystem emerged from it.
Now, we are likely to witness a similar revolution as soon as decentralized digital wallets become popular on a mass scale. The question is, how quickly will we get there?
Startups and Tech Platforms at the Forefront of Digital Wallets
Web3 wallet adoption is still relatively low with about 5% of the global population using them. But there is tremendous opportunity for growth. That growth is heavily dependent on making it as easy and seamless as possible for consumers to adopt web3 wallets and eliminate the learning curve that has prevented the everyday consumer, as well as brands, from making the leap.
Startups are leading the charge. Here are a few of the tech innovators that are working to drive digital wallet adoption and unlock the future of consumer engagement. The new generation of customer engagement is already here and Digital Wallets are at the center of it all.
Absolute Labs | Wallet Relationship Management
Absolute Labs is a WRM platform that empowers marketers to intelligently acquire, engage, convert, and retain Web3 customers.
Founded: 2021
Funding: $8m
HQ: San Francisco, CA
Website: https://absolutelabs.io/
Key features:
Real-time data on 500+ million wallets
Customer acquisition solutions
Onboarding optimization
Community management tools
Growth and performance marketing capabilities
Deep data insights from public blockchains
Automation of cross-channel campaigns
Early brand clients include

LVMH

,

Pernod Ricard

, and

Time
Caden | Control and Monetize Personal Data
Caden is an ethical platform reinventing personal data gathering, where users can download their app data into a personal "vault" and consent to share it for advertising revenue, empowering them to control and monetize their data.
Founded: 2021
Funding: $6M
HQs: New York City, NY
Website: https://www.caden.io/
Key features:
Data vault for data control and monetization
Fun consumer profile analytics
Ethically sourced first-party data for businesses
Proprietary Knowledge Graph platform for accurate data
Various data consumption options with explicit opt-in consent
Attracted 13,000 waitlist users with consumer-first vision
Arianee | Web3 Powered Consumer Engagement
Arianee provides brands the ability to boost consumer engagement through various digital assets, experiences, and communities. It puts a particular emphasis on leveraging blockchain for transparency, data privacy, and circularity.
Founded: 2014
Funding: $25.5m
HQs: Tallinn, Estonia
Website: https://www.arianee.com/
Key features:
Simple and effective CRM to WRM tools
Password-free ownership experience
White-label app integration for brands
Partnerships with YSL Beaute and POAP
Minted 1 million NFTs last year, aiming for 10 million NFTs this year
Over 100,000 current users
The Promising Future of Digital Wallets
Whether it will, indeed, be through combining existing wallet models with Web3 versatility or through some other disruptive innovations, it is clear that digital wallets – or should we start saying "digital identities" – look promising.
Both global corporations and emerging tech startups have their eyes on these solutions, meaning that users are likely to live through yet another tech revolution taking the world by storm – the one where people are the ones in control of their data privacy and the days of carrying IDs on your person is far behind us.
Impact for Consumer Brands
Mainly, that now is the best time to consider new opportunities for updating your product offer in-line with this rapid digitalization. Incorporate wallets for data analysis and personalization; enable extra layers of security powered by wallet-driven tokenization; facilitate payments and subscription management; leverage your loyalty programs to the fullest thanks to digital wallets – there are plenty of possibilities as long as you are daring to experiment!
And, most importantly, don't be afraid of innovation – embrace it. And learn more about new promising trends like this one by pairing up with experienced professionals!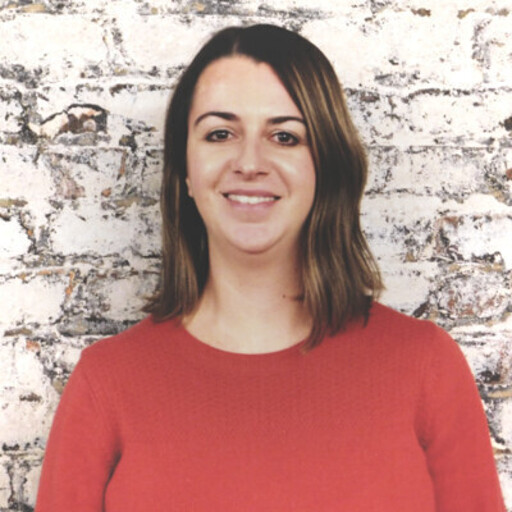 Mary Lague
Mary is the VP of Research at Pilot44 and leads our research and insights group. She brings over a decade of market and consumer research expertise spanning business and product innovation. Known for her strategic insights and forward-thinking approach, Mary is dedicated to guiding brands toward successful innovation and sustainable growth. She is a seasoned advisor in helping global brands spot disruption and a trusted ally in navigating change.