In our last article, we talked about Macro Innovation Trends in CPG to Watch pinpointing the most important trends influencing consumer behavior and setting foundations for major changes in the sector. Now, let's talk about how those trends may come to life - here are top predictions on market development.
The CPG horizon isn't just about the 'now'; it's an ever-evolving panorama of what's next. For businesses to stay ahead of the game, predictions in this sector can't be mere speculations; they have to be informed projections based on the synthesis of data, trends, and a dash of entrepreneurial intuition.
Let's spotlight some transformative changes on the horizon.
Breakthroughs in Buying: Discovery Commerce
Social platforms like Tiktok and Instagram are already becoming the go-to place for product discovery for Gen Z. And these platforms will seek to ease the friction between inspiration and purchase. Take Tiktok for example, which recently launched Tiktok Shop in the US. Further bolstering their efforts to become a full-fledged e-commerce retailer, Tiktok is now partnering with Flowspace to create fulfillment centers in order to ensure that products purchased on Tiktok can be delivered efficiently and cost-effectively.
Strategic moves like this will help to boost social commerce sales which have been a rather small segment in the US market to date. But by 2025 it's expected to grow to over $80 billion and globally, could hit a staggering $2.9 trillion by 2026.
Source: Statista.com
Rise of the Seller
The digital age has redefined our market, fast-tracked by the changes COVID-19 brought. As we've adjusted our online behavior, commerce is experiencing a pivotal transformation. The next revolution in commerce starts with the seller.
The "new norm" in selling prioritizes individual connections over mass retailing. Instead of large corporations dominating - individual sellers, small businesses, or creators are taking the lead. They leverage social media and online platforms, bypassing massive digital marketplaces, to directly engage with their audience. The emerging "creator economy" emphasizes direct sales, where creators connect and transact with consumers without intermediaries.
Digital tools are enabling the next generation of entrepreneurs to attract, engage, and transact at scale as brands and retailers embrace direct-to-consumer models and utilize social media platforms to engage with customers directly.
The "creator" trend is catching on, and fast. 27% of people surveyed bought from a creator last year. For Gen Z, it's 45%. They're not just influencers; they're the future of commerce.
Gen AI Will Change the Online Shopping Experience
Search, content, purchasing will all be made easier and more intelligent. AI is set to change consumer behavior by enabling more personalized and targeted marketing strategies. Billions have been invested into generative AI solutions (reaching $1.4 billion last year) offering endless opportunities for businesses who implement them. Have a look at The Power and Potential of Gen AI for Innovators to get more insights.
Source: Insiderintelligence.com
Games Will Become the New Social Networks
The lines between games and social networks are blurring further, and as consumers increasingly seek community-centric platforms, this trend will only amplify. In a recent Deloitte survey, 40% of Gen Z and Millennials said they socialize more in video games than in the physical world. With the global gamer audience surpassing 3B in 2023, this is not a trend to ignore.
Popular games like Fortnight, Roblox, and Minecraft are attracting large and highly engaged user bases. Fortnite currently carries 70 million monthly average users, while Roblox has reported that 250 million players use its platform every month. While this remains a far cry from the 3 billion+ people who use Facebook every month, it's not out of the realm of possibility that one of these games could gain that type of audience in the coming years.
Brands that want to stay relevant into the future should be figuring out how to connect with the next generation of consumers who are spending a lot of their free time on these gaming platforms. If they continue on the same trajectory as social media, they will quickly become a new avenue for product discovery and commerce.
How Brands are Reacting and Preparing for Disruption
Companies that can effectively leverage emerging technologies and build trust with consumers will be able to thrive in a rapidly changing marketplace. But where to start? Fortunately, others have already tested the waters - we can clearly see some trends being pivoted or paused, while others get more funding, and interest and are still thriving.
The research and development wings of CPG giants are buzzing with activity. From sustainability to Gen AI solutions, brands are investing heavily in the tools and technologies of tomorrow.
One thing is certain. With the current dynamic of changes in the CPG space and emerging technologies' transformative power, it's more important than ever to keep up with market trends or better - get ahead of them. How? Embrace agility, test new ideas, educate, and empower your departments to drive change.
If you don't know where to start - here are 10 Innovation Trends for Brand Managers (+Activation Ideas!) you should consider in 2023.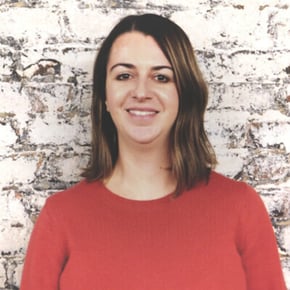 Mary Lague
Mary is the VP of Research at Pilot44 and leads our research and insights group. She brings over a decade of market and consumer research expertise spanning business and product innovation. Known for her strategic insights and forward-thinking approach, Mary is dedicated to guiding brands toward successful innovation and sustainable growth. She is a seasoned advisor in helping global brands spot disruption and a trusted ally in navigating change.