The circular economy presents vast opportunities for businesses on a global scale. Major brands such as Unilever, Starbucks, and Nike are actively embracing the circular economy in their business and capturing the growth that comes with transitioning to a circular business model. In our article on Brands Pioneering Circular Economy Innovation, we explore how these industry leaders are driving change and setting an example for others.
Innovative startups are playing a crucial role in shaping the future of consumer packaged goods (CPG) within the circular economy. These startups are disrupting traditional business models and finding innovative solutions to drive sustainability and profitability simultaneously. In this Startup Innovators Market Map article, we dive into the shifting market dynamics and provide actionable ideas for businesses to leverage these changes for their own growth and success.


The Emergence of the Circular Economy
The global market is increasingly recognizing the economic and environmental benefits of the circular economy. Research indicates that embracing circularity could unlock a $4.5 trillion economic opportunity by reducing waste and stimulating innovation. These projections suggest that the circular economy is not just a trend, but a transformative approach that businesses of all sizes can adopt to create a more sustainable and prosperous future.


The Circular Economy Presents a Market Opportunity Upwards of $4.5 trillion by 2030
Although still in its early stages of development, the growth of the space is anticipated to be fueled by three primary factors.
Shifting Consumer Preferences


Millennials & GenZ (GenZ, in particular) is coming of age - and with it, their purchasing power nearing $150B. These consumers are the most sustainably minded of any generation and will be critical for brands to engage with.
Finite & Underutilized Resources
According to recent studies, 20% of the raw material types currently in use will run out in the next 50 years, and 35% of them within 100 years. Most of these resources are not reused even once.


Disruptive Technologies
Digitization, big data, and AI are just some of the advances enabling waste reuse & recycling, greater recirculation of materials, and limits on the amount of waste directed to landfills.
Circular Economy Innovators Market Map
Within this transformative landscape, the Circular Economy Startup Market Map offers a comprehensive view of 13 distinct business groups that are driving innovation and shaping the future of sustainability.


Let's dive into each group to understand their contributions toward creating a more resource-efficient economy.
Reverse Vending & Collection Points


Startups in this group provide systems and collection points for the effective recycling and return of packaging materials. Through their efforts, these companies encourage consumers to participate in the circular economy by incentivizing the proper disposal and recycling of packaging waste.
Envirobank is dedicated to promoting a positive environmental and social influence through the encouragement of bottle and can recycling. It creates an incentive by granting individuals access to the 10-cent reimbursement offered by their state's container deposit program.
Replenishable Delivery & Reusable Packaging Platforms


.
Those companies offer innovative delivery and packaging systems with a focus on reusability. By implementing replenishable delivery models and reusable packaging, these companies aim to minimize waste associated with traditional packaging and delivery methods.



SwapBox was established in 2020 in Amsterdam, The Netherlands, with the aim to provide businesses with flexible packaging rental options based on a pay-per-use model. The company takes a holistic approach to reusable packaging by offering services such as Washing as a Service, Packaging Rental, and Tracking Technology solutions.
Aluminum & Metal Packaging








Those logos specialize in circular solutions for packaging made from aluminum and metal. They work towards designing packaging that is recyclable, durable, and supports the efficient recovery and reuse of valuable metals, contributing to a closed-loop system.


SipSlide has developed a reclosable aluminum beverage can. They collaborate with various beverage companies to offer scalable, eco-friendly packaging solutions with easy resealability. The market testing is anticipated to commence in the latter part of 2023.
Paper & Bio-Based Packaging
.
Startups here focus on developing sustainable packaging solutions using paper and bio-based materials. These companies aim to replace traditional single-use plastic packaging with renewable and compostable alternatives, reducing waste and environmental impact.




E.g. Biorgani specializes in the development of environmentally-friendly plant-derived bio resins. These resins enable the creation of sustainable packaging solutions using conventional plastic equipment and processes.
Recycling Technology & Platforms
.
This category encompasses startups that focus on developing advanced recycling technologies and platforms. By leveraging cutting-edge techniques such as chemical recycling or mechanical recycling, these companies fight for efficient and effective recycling of materials that would otherwise end up in landfills or incineration.


Ridwell offers a service that gathers difficult-to-recycle waste materials from households for a monthly fee. Founded in 2017, continues to thrive (now grown to 7 states).
Circular Infrastructure & Recommerce
Platforms

Companies from this group play a vital role in extending the lifespan of products and materials. They create innovative platforms and infrastructure to facilitate the resale, sharing, or repurposing of products, enabling a circular flow of resources.



Reflaunt offers an e-commerce platform where users can sell their pre-owned clothing through the retailer's website. It provides a distribution network, a service that assists with reselling, and programs for taking back items.
Circular Economy Coalitions
The coalitions group represents collaborative initiatives and partnerships between different stakeholders in the circular economy space. These alliances bring together businesses, NGOs, government entities, and other organizations to work collectively towards sustainable solutions, knowledge sharing, and policy advocacy.


Plastic Bank enables forward-thinking companies and individuals to take charge of collecting plastic bound for the ocean. The communities directly gather plastic waste from nearby beaches, riverbanks, local areas, and even households. The recycled plastic is transformed into Social Plastic® feedstock, which is then used to manufacture various products and packaging, giving old plastic a new life. Have a look at Plastic Bank & Henkel partnership.
Refill Stations
Startups in the refill station sector offer convenient and accessible locations where consumers can refill their containers with various household products. By promoting the reuse of containers and reducing single-use packaging, these businesses contribute to waste reduction and consumer behavior change.


Common Good produces refillable household soaps and cleaners. The company advocates for stores to permit customers to use any available container, regardless of whether they initially bought a branded bottle. They are also certified cruelty-free by the Leaping Bunny Organization, which means they do not conduct animal testing and neither does their supply chain.
Zero Waste Stores


This group shows startups that aim to redefine the retail experience by offering package-free, sustainable, and locally sourced products. These businesses encourage consumers to adopt waste-free lifestyles by providing alternatives to single-use packaging and promoting conscious consumption.
Located in Hong Kong, Live Zero is a zero-waste store that specializes in selling eco-friendly, sustainable, and plastic-free products. They offer a diverse selection of natural and organic brands that are all package-free.
Smart Packaging


This group comprises startups that develop smart packaging solutions embedded with sensors, tags, or technology that enhance product traceability, freshness monitoring, and user experience. By utilizing smart packaging, these companies contribute to reducing food waste and improving supply chain efficiency.
Sealed Air, a renowned leader in digital printing and digital packaging. The collaboration aims to enable large-scale product digitization in various sectors, including food proteins, eCommerce fulfillment, industrials, and consumer goods, through innovative smart packaging solutions.
Digimarc is at the forefront of product digitization worldwide, offering distinct identities and cloud-based solutions that work together with applications and machines to generate business benefits. On June 7th, 2022, Digimarc Corporation revealed its partnership with
Waste Management Software & Analytics
Companies in this group develop software solutions and analytics platforms to optimize waste management processes. These startups use data-driven approaches to monitor, analyze, and improve waste management practices, leading to more efficient resource allocation and waste reduction.

Rubicon is a software platform that offers comprehensive waste management, recycling, and smart city technology solutions. RUBICONSmartCity™ has been implemented in over 80 cities throughout the United States and was acknowledged by Fast Company as a 2021 World Changing Idea, and awarded the 2019 IoT Evolution Smart City Innovation Award.
Circular Events
Events-focused startups are dedicated to promoting circular economy principles and sustainability through conferences, exhibitions, and workshops. These platforms provide opportunities for knowledge exchange, networking, and collaboration among industry professionals, further driving innovation and awareness in the field.
CanTech International is a leading magazine that focuses on metal packaging. It covers everything from suppliers of raw materials to can makers and fillers. The company is a proactive advocate for the industry, participating in major exhibitions and conferences worldwide.


The Next Big Thing
Forward-thinking companies are embracing the circular economy and adopting practices that prioritize sustainability and environmental stewardship. From heightened consumer awareness of harmful chemicals to the rise of new business models and multi-company collaboration, the industry is experiencing a transformative shift. What are the trends and strategies shaping the future of the sector?
Increased consumer awareness
While initial consumer backlash has been focused on BPA and PFAS - both in products and their packaging, people are becoming increasingly aware of how other endocrine-disrupting chemicals impact the environment and human health. The European Union is leading the way on monitoring and regulating these compounds, with policy implications that are beginning to translate to the US EPA. Companies that embrace circular economic principles are eliminating these chemicals from their production processes, prioritizing ingredients that are regenerative for both their consumers and the environment.
Doughnut economics & extended producer responsibility
While companies have traditionally treated their environmental impact as an externality, legislation across multiple countries and a growing list of US states is holding manufacturers accountable for the impact their products and packaging have on the world around them. There are currently 4 US states with EPR legislation, with another 30 bills introduced at the state level, and 2 bills before Congress on the federal level. More than 15% of US citizens - and 18% of US GDP - now reside in states with EPR laws, with more to come. The sooner you follow that purchasing power, the better-prepared you'll be when facing new legal requirements.
New business models
Rentals, refills, services, and disposable product displacement are shifting the ways consumers meet the needs that CPG products have traditionally filled. As prices fall, handheld laser hair removal devices are beginning to impact the razor market, and players like Unilever are moving from testing centers to more experience-oriented salons to engage customers and collect their feedback. While ease of use, convenience, and other factors also play into these shifts, they're also deeply linked to waste reduction and other circular economy practices.
Multicompany collaboration
Even among competitors, large companies are beginning to understand the importance of united standards and efforts when it comes to sustainable practices and operations. For instance, Mars, Danone, Unilever, and Nestle formed the Sustainable Food Policy Alliance, which advocates for science-based solutions to climate change and supports a circular economy, alongside efforts to support improved nutrition, consumer transparency, food safety, and workplace diversity. We've also seen the Consumer Goods Forum launch projects focused on eliminating plastic waste. This type of collaborative, shared learning and advocacy moves the whole industry forward.
Smarter ingredients in beauty & personal care products
Biomanufacturing is able to take agricultural and industrial waste streams and transform them into high-value materials via microbial fermentation. While these ingredients have traditionally been cost-prohibitive to build into non-luxury CPG products, we're seeing their adoption move from high-end skincare products to more widely available beauty lines and hair care products. Computational chemistry is also making waves in predicting a number of different chemical properties, including biodegradability and health safety.
Less is more
In the phrase "reduce, reuse, recycle", people sometimes forget those words appear in order of importance. It's not just about reducing the environmental footprint of your product and packaging, but your physical footprint as well. Exploring alternative product formats—like concentrated or powdered formulas—can slash emissions by reducing transportation requirements for your products. It can have the added benefit of making refill models even more attractive and easy-to-use for the end consumer.
Circular Economy Opportunities for Corporate Innovators
The more you know about the market the better - but how can you put all that theory into practice? Here are some actionable ideas to consider:
Aluminum containers are 100% recyclable, and 54% of them are recycled in the US - compared to less than 15% of plastic containers, which are unfortunately still commonly used for CPG products. Aluminum packaging may be more expensive, but your customers are invested in sustainability. 86% of consumers are willing to pay more for products in recyclable packaging.
Revisit your design and recovery approach.
When it comes to both products and packaging, consider adopting design for circularity, design for recyclability, design for recovery, or other relevant frameworks early on in the process. While petrochemical companies are technically the original source of all plastic pollution, when it comes to turning those plastics into packaging, CPG and FMCG companies are consistently the top 10 plastic polluters worldwide.
Audit your waste streams.
Many agricultural, chemical, and industrial waste streams can be turned into entirely new products, like the Veles all-purpose cleaner - made from 97% food waste - or Milliken's recycled polypropylene - with a 35% lower carbon footprint than virgin PP.
Create circular infrastructure.
Recommerce or resale platforms, either provide white-label and backend technology for you to create your own offering or provide a resale marketplace (like eBay). Whitelabeling is currently most common for apparel companies, but we could see these solutions expand into industries as the circular economy market grows.
Adopt recycling tech & platforms.
Help bring sustainability to the supply chain. They can help you acquire recycled materials like plastics or even waste. Either create the technology that collects recycled materials and/or refine it for use in your manufacturing process. Startups like Recycleye are making rapid advances in diverse waste stream identification and sorting. Even introducing smart bins at your offices can help reduce your footprint.
These tips are a good starting point—but thankfully the opportunities are countless, with new solutions emerging every day. At Pilot44, we're pretty excited about the future and new possibilities for CPG companies to grow!

Share the thrill with us! Contact Us and let's explore how the circular economy could drive your business.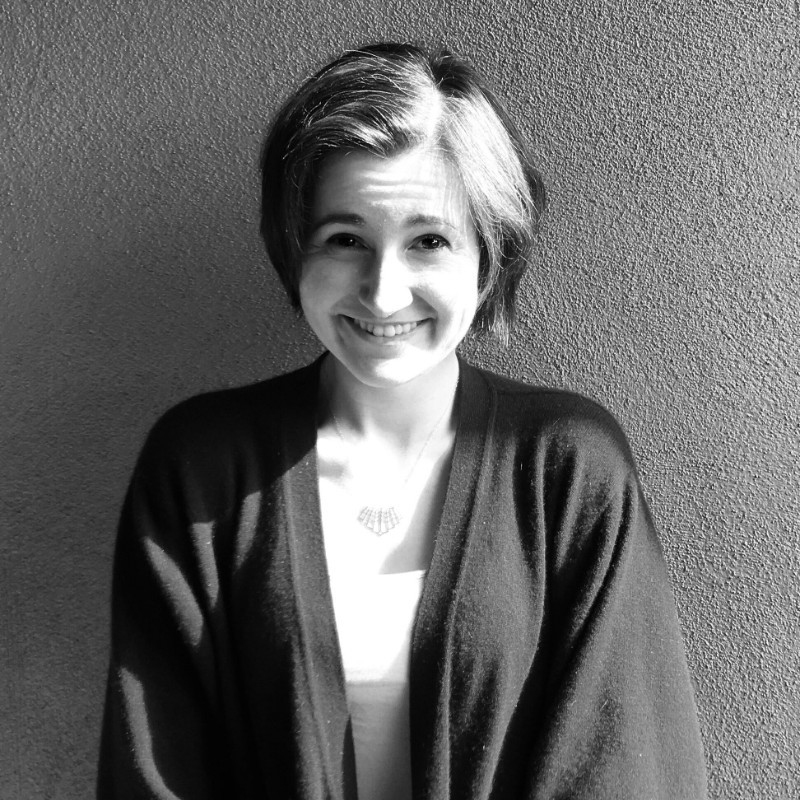 Katie Hoban
Katie is a senior research analyst at Pilot44, where she takes on many of our healthcare, R&D, and sustainability projects. She has a background in both research and writing, working in fun and challenging fields like human-computer interaction, power-aware supercomputing, computer vision, and deep tech. When she's not working, you can find her curled up with a good book, game, or cat - or some combination of the above.