The circular economy is a rapidly growing innovation arena that's gaining traction with consumers and corporations alike. Let's dive deep into this model and its relevance to you. We'll take a look at notable highlights such as venture capital funding, top-funded startups, and those leading the way with impressive traction and growth. Join us as we explore the state of the circular economy and discover the potential it holds for both consumers and corporates.
What is the Circular Economy?
The concept of a circular economy is taking the world by storm and for a good reason. This economic model aims to minimize waste and maximize resources by keeping products and materials in a continuous loop of use and regeneration. Unlike the traditional linear economy, the circular economy promotes sustainability, resource efficiency, and waste reduction.
The urgent need to embrace the circular economy trends comes from two sides. Consumers are becoming more environmentally conscious and demanding eco-friendly products that support recycling, upcycling, and zero-waste approach. Meanwhile, corporations are recognizing the economic opportunity that comes with adopting circular economy solutions. By reducing costs, increasing resource efficiency, and improving brand reputation, businesses gain a competitive edge in emerging markets. Simply put it's an innovation proposition that benefits people, profits, and our planet.
The Circular Economy Cycle
The circular economy cycle is a system that promotes the idea of using resources efficiently, and minimizing wastage and pollution while still ensuring economic growth.
The main stages of the cycle include:
Production: Design for circularity resource efficiency.
Distribution: New business models such as leasing, P2P sharing, and "re-commerce"
Usage & Repair: Maximize product lifetime through repair, refurbishing, or replacement.
Disposal, Collection & Recycling: Recover and recycle waste for circular use.
It's essentially a closed-loop where materials are recycled or regenerated rather than disposed of. The strategy spans creating products built to last, using recyclable or biodegradable materials, and implementing regenerative technologies and practices into business operations. Circular economy innovation presents immense opportunities for businesses and has been an increasingly important topic for future thinking executives. Here are a handful of brands leading the charge.
Brands Leading the Market
Integrating circular economy solutions into a company's operations requires a shift towards a more sustainable business model. The journey can be long and complex, but it's definitely worth it. Don't just take my word for it - have a closer look at market leaders and let the highlighted sustainable innovation example projects inspire your next move.
Unilever: Reuse. Refill. Rethink
Unilever's efforts to make all their plastic packaging reusable, recyclable or compostable by 2025 has resulted in them trialing a number of ways for shoppers to buy one container & use it over and over again.
Reusable Packaging, "Return on the Go", Program
Through this program, consumers can pick a pre-filled stainless steel bottle from the shelf and return it to the store after use. It will then be cleaned and refilled.
"Smart Fill" Refill Program:
Consumers can purchase a Smart Fill bottle or bring an empty container from home. They don't have to worry about hygiene as the refill station contains a UV sanitizing unit to clean bottles before refilling.
The machine will automatically refill the bottle with the chosen drink, and once filled, shoppers add the printed label to their bottle and take it to the checkout as usual. Each bottle has a unique QR code, a feature that will enable full traceability, allowing Unilever to gain insights into the buy, use, and refill lifecycle.
Results?
In 2020, Unilever announced their largest in-store refill trial in Europe with supermarket Asda. The pilot tested 7 brands across categories and it exceeded expectations.

Another sweeping success was partnering with supermarket giant Coles in Australia to offer the country's first-ever in-store laundry liquid refillers. Shoppers could refill old bottles of Omo and Surf - and a survey showed that 100% of consumers expressed the will to shift to the refillery from their present laundry brands.

In Mexico, they set up refill stations in 10 Walmart stores and launched a refill station at the Carrefour supermarket in Pakistan.

Launched "Smart Fill" refill kiosks at Reliance Smart Acme Mall in Mumbai.
"Uptake of the trial exceeded expectations with weekly purchases of Persil from the refill zone reaching a third higher than the equivalent single use pack demonstrating positive intent and consumer behaviour change in-store."

- Pablo Costa, VP Packaging at Unilever.
⚡Value Creation
Progress Towards Plastic Reduction: Each refill station can reportedly save the equivalent of 30K plastic bottles per year, a reduction that would be in line with Unilever's commitment to halve plastic reduction by 2025.

Data Collection: The behavior and usage data collected from the refill stations enable Unilever to optimize its program and identify new market opportunities.


Cost Savings: Refill and reuse models have the potential to save up to 80-90% on plastic packaging material
Cost Savings: Products are up to 20% cheaper than their packaged counterparts.
Patagonia: Worn Wear
Patagonia is on a quest for circularity and creating a brand where its products never end up in a landfill. One of their core initiatives, ''Worn Wear'', seeks to repair and reuse Patagonia garments to extend their life.
Collection
: The Worn Wear program supplies recycling bins to global stores upon their request.
Resale
: Resale of used clothing through our Worn Wear program, including in-store events, tours, and e-commerce platforms.
Repair / Reuse
: Establish repair/recycling programs to teach repair skills to consumers and help them keep the products they already own.
Recycle
: If truly non-functional, products are upcycled into a new product, mechanically recycled for industrial application, or chemically recycled.
Results?
The company runs North America's largest apparel repair center and is supported by more than 70 other repair centers globally – repairs more than 100K items per year.
💡Worn Wear has sold over 120K repurposed Patagonia items
which accounts for $5 million of their business
90% of their fabrics are recycled, organic and traceable.

The name Patagonia has become synonymous with sustainability. Being born out of an eco-driven mission has been paramount to the brand's successful application of circular programs.
⚡Value Creation
New Revenue Stream & Materials Cost Savings: Their upcycling strategy has created an entirely new revenue stream for the business while also keeping materials in use for longer.
Brand Equity & Customer LTV: Their high-performance, high-quality products has enabled Patagonia to build super loyal, lifetime customers & word of mouth.
Cost Savings: Consumers save money in the long run as Patagonia's items are high quality, and built to last a lifetime. When damages do occur, they have established programs and access to free repair or disposal.
The Body Shop: Return, Recycle, Reuse
The Body Shop started a revolutionary refill & recycling store in 1993 and decided to bring back the circular economy business model in 2019, offering both a recycling program and a refillable model.
Recycling Program
Step 1: Consumers return their empties – plastic bottles tubs, tubes, and pots – to any store.
Step 2: Once a store's recycling bin fills, their recycling partner Terracycle collects it so they can recycle or repurpose it into new items like park benches and playgrounds.
Step 3: Repeat!
When the program first launched, the retailer offered a £5 Recycle Reward Voucher for participation.
Refill Program
Consumers select one of the refillable aluminum bottles and choose from their most popular shower gels, shampoos, conditioners, or hand washes.
Results?
Sourced 500 metric tons of plastic gathered by waste pickers for packaging in 2020

Introduced their refill stations across 500 stores globally
💡Since the recycling program first launched in 1993, The Body Shop has saved and recycled over 9.6M bottles, including 1.7M bottles in 2019 and 1.1M in 2020.
⚡Value Creation
Increased Customer LTV: the company believes creating a business with a purpose beyond profit will result in more loyal customers.
Cost Savings: their refill products have a lower price point than their packaged counterparts, on average 20-30% cheaper, meaning customers could save around $100 every year.
Nike Grind
Nike Grind is a collection of recycled materials, composed of pre-consumer manufacturing scraps and recycled post-consumer shoes from their Reuse-A-Shoe program, and other unsellable footwear. The idea behind the concept is to repurpose waste and prevent it from ending up in a landfill.
Nike Grind contains granules developed from recycled and regenerated materials from recycled athletic footwear, additional manufacturing scraps & plastic bottles. The granules are primarily composed of manufacturing scraps but the company collects about 1.5M pairs of unwanted/used shoes annually.
After donation, shoes are shipped to one of two recycling facilities in the US or Belgium where they are then processed into Nike Grind materials. The material is then used to create high-quality sports and playground surfaces as well as various Nike apparel, footwear, and equipment products.


Results?
Since its inception in 1994, Nike has collected and repurposed over 32M pairs of sports shoes and created 36K tons of scrap material which was turned into Nike Grind for use in over 450K locations worldwide.

Nike Grind has been used on 10,000+ surfaces, covering over 1Bn square feet of sports surfaces in total. This includes the running track at Brillia Running Stadium in Tokyo Japan, the turf field at Silverlakes Turf Field Complex in Norco, U.S., and basketball courts in Sacramento.
⚡Value Creation
Capitalize on Market & Customer LTV: The brand is using Nike Grind to turn waste into new opportunities for athletes & continue cultivating lifelong, loyal customers.
New Athletic Experiences: Nike is using Nike Grind to build new sports fields across the globe
Cost Savings: The company extends the life of gently used products by refurbishing them by hand and discounting them at Nike Factory, Nike Unite & Nike Community Stores
Starbucks: Borrow a Cup
Starbucks has committed to reducing waste by 50% by 2030. They have put in place sustainable initiatives to help them do so, including their Borrow a Cup program, a borrow-and-return program with reusable cups.
Borrow A Cup Program

Step 1: Customers order their drink in a reusable cup and pay a refundable deposit.
Step 2: When they are done, they return their cup to a contactless kiosk in the store's lobby or drive-thru and receive their credit plus 10 Bonus Stars to their Starbucks app.
Step 3: Cups are professionally sanitized and put back into use within 48 hours.
Starbucks has partnered with GO Box and Muuse for this program, a zero-waste startup that provides reusable packaging for the food industry.
💡Each reusable cup prevents as many as 30 disposable cups from being wasted.
Circular Cup Program
Consumers purchase an upcycled reusable cup made from six recycled cups to reduce the use of single-use paper cups.
Greener Stores
Starbucks' Greener Stores focus on saving energy and promoting the circular economy. They currently own over 2000 in the US. Other innovations in Shanghai and the University of Arizona include "Coffee Labs" as well - circular stores with plant-based products and fully reusable/compostable products.
Results?
According to an April 2021 report, Starbucks successfully reduced waste by 12% in 2020.

Starbucks announced that the Borrow a Cup program will be available in all of its 3,840 stores in Europe, the Middle East, and Africa by 2025.

Expanded its Circular Cup program from Cornwall, UK to 30+ countries and saved over 450,000 single-use cups worth of waste.

Starbucks has opened over 2300 LEEDS-certified Greener Stores in North America alone, which focus on reducing waste and energy use. They plan to open over 10,000 by 2025.
⚡Value Creation
Increased Customer LTV: Starbucks believes that investing in sustainable initiatives for their customers now will help them attract and keep loyal customers.
New Revenue Stream: Starbucks charges $1 deposit for a reusable cup. With 40% of customers forgetting to bring their reusable bags to the store, the company is likely going to keep a lot of the deposits they collect or see repeat purchases.
Cost Savings: Providing consumers with a reusable cup means less trash from single-use cups and savings on supplies and trash hauling.
Cost Savings: Consumers taking part in initiatives such as Borrow A Cup receive stars and credits to their accounts, saving costs on future drinks. Customers also save $0.10 a cup when using refillable cups, meaning some customers could save $30+/year.
HP: Instant Ink
HP's Instant Ink is an IoT-enabled subscription model for individuals and small businesses that increases cartridge recovery and recycling. The model uses connected printers to send customers replacement cartridges, along with pre-paid envelopes for returning used cartridges, before the customer runs out of ink.
Step 1: Consumers subscribe to the Instant Ink program on their IoT-connected printer.
Step 2: When ink begins to run low, the device will automatically trigger new ink and a prepaid envelope to be sent.
Step 3: Users then send their old ink cartridges back to HP to be recycled.
Step 4: For as long as the consumer is subscribed, this process will continue.
Subscribers to the service pay a monthly fee based on the number of pages they print.
Results?
Behavior data collected from the program has helped optimize cartridge design & reduced packaging waste by 57%.

Doubled return rate of cartridges compared to traditional transactional purchasing model.

Their Planet Partners Program, an ink return and recycling program, is active in 76 countries & territories worldwide, recycling 875M+ ink & toner cartridges since 1987.

More than 4.7Bn plastic bottles & 114M hangers have been diverted from oceans and used to manufacture new HP cartridges.

HP is a member of the Ellen MacArthur Foundation's (EMF) Circular Economy 100, helping to lead the way in the transition to the circular economy.
⚡Value Creation
New Revenue Stream: Chief Sustainability Officer Nate Hurst reports that their sustainable initiatives drove a $900M increase in revenue in 2019.
Recurring Revenue: A circular model enables the brand to generate money from the same products over and over again.
Cost Savings: Subscribed customers save up to 50% on ink by taking part in the Instant Ink program.
Barriers to Circular Economy Innovation
While the concept of the circular economy is relatively simple and intuitive, there are several significant barriers to its adoption. Let's discuss the key ones and see why brands (as well as consumers!) have been slow to embrace circularity.
For Brands
Lack of VC Funding: Investment in the circular economy, and sustainability in general, is largely driven by corporates and governments. The lack of VC funding or investment going to startup enablers in the space inhibits their ability to scale.

High Barrier to Entry: Business transformation is costly. Making changes across the supply chain can be complex and the cost for more sustainable materials is still higher than that of virgin alternatives as it stands today.

Too Focused on the Bottom Line: The traditional way of doing business is more profitable and brands are not putting enough value into other success metrics like loyalty, data, word of mouth, etc.
For Consumers
Poor Consumer Experience: The circular experience for the consumer is still something to be desired. It often requires more work or effort for the consumer than their current way of doing things, resulting in a prohibitive barrier to entry for most.

Not Price Competitive: Price still remains a key factor when it comes to purchasing decisions meaning solutions will need to compete on price or provide some other value add (e.g., experience, exclusivity, social good) to appeal to the mass consumer.

Awareness & Access: Studies show that many consumers are unaware of new programs, offerings, or even how to engage in the circular economy. Both governments and brands will need to put effort behind education programs & marketing to increase consumer awareness & access.
A Recipe for Success
While the circular economy may offer a sustainable solution for the world's resource management, it is not yet mainstream. Adoption of such a system requires businesses to change their mindset, and their business models, and to think outside the box. Breaking down barriers between different sectors is important for the creation of circular economy systems, and regulatory frameworks should promote incentivizing sustainable practices.
Circular economy solutions are necessary, and companies actively working on those strategies, are gaining significant advantages. The use cases presented above are just a small piece of the changes happening in the market. If you are interested in a deep dive here are a few book recommendations.
To fully understand its potential, you need to thoroughly analyze modern tactics and find a way to apply them to your business - this part is our specialty. A recipe for success in circularity is not universal - it's crafted specifically for a brand and brings measurable gains when done right. Interested in actionable tips to overcome adoption barriers? Let us know!
---
Pilot44 is the modern innovation studio for the enterprise. We help our clients navigate emerging innovation frontiers, accelerate digital transformation, and build entirely new businesses, brands, and digital experiences. Collectively we have created over $500M in value for some of the most iconic brands and businesses in the world including Procter & Gamble, Nestlé, Diageo, Sanofi, Pepsi, Kellogg, Albertsons, and more.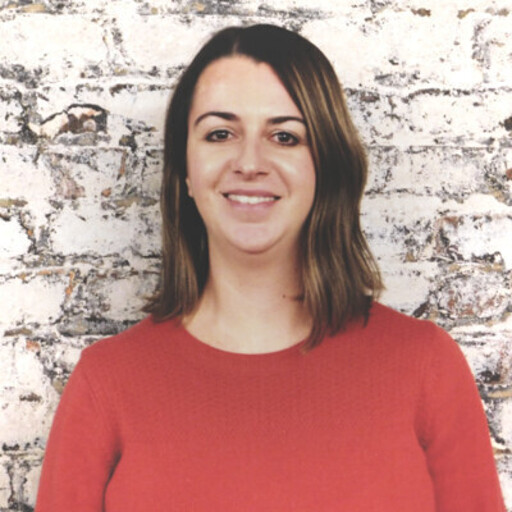 Mary Lague
Mary is the VP of Research at Pilot44 and leads our research and insights group. She brings over a decade of market and consumer research expertise spanning business and product innovation. Known for her strategic insights and forward-thinking approach, Mary is dedicated to guiding brands toward successful innovation and sustainable growth. She is a seasoned advisor in helping global brands spot disruption and a trusted ally in navigating change.